Red Dragon Creative Awards
Who is your audience? And How Do You Keep Them in Their Seats?
Well, I bet many of you have a story concept, some characters in mind, and maybe even a scene or two written. But how many of you have thought about your script as a marketing piece? Yes, I said it. Your script must SELL. And to whom are you selling? Well, your audience, of course!
So how do you make your script function as a marketing tool? There are a few ways to do that and they do not really involve the formatting of your script. Think about your favorite films or TV shows. Did you cry? Did you want to be just like the lead character? Did you relate to any of the characters? Did the characters fall in love or did you fall in love with them? Did you witness a tragedy and their recovery? Something happened to pull you in then keep you there. Something held your attention.
Something held your attention

.
While doing my research for this article I noticed that the majority of tips were regarding making your audience cry. Evidently, people like to cry when they watch films. But they also like to laugh and be inspired. No matter what type of film you write, you must pull the audience in during that first scene with emotion, right at the beginning.
Someone asked me why I have a house fire as the first scene of my script, Missy's Voice. I responded that it is exiting and unexpected. I have a character die during the very first scene and it is very relevant to my story. What mood or emotion will your first scene trigger?
It was a real challenge for me to remember that my characters did not speak exactly the same way I write or speak. I found myself constantly adjusting the words, sentences, and mannerisms to fit my characters. I listened more carefully to people of different ages speak as I created my characters. And I used a thesaurus to find various words and phrases.
Really, think about some of the blockbuster films and the first scene or two. You were pulled into that story immediately. Script readers, besides your audience, want to be pulled in. Otherwise your script will be tossed aside to maybe read later or not at all. Again, your script, and eventually your film is a marketing tool.
So how does marketing work? Well, first you must really grasp a person's attention, then you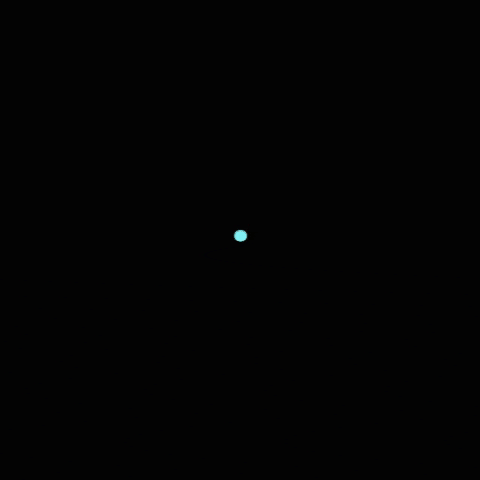 must keep it, and finally you must make an offer. Think about the best advertisements or largest companies you've seen. They have grabbed your attention within the first few seconds of an ad. They showed you something unique or exciting. Then they made you an offer you cannot refuse. You bought their product or know someone who did. Well, in your script the first scene is that excitement and the next few scenes are the offer. Staying until the end means you bought the product, bought into that film by investing your time and then telling friends about it. The offer and product are the great story, a relatable or memorable one.
I do not mean that after the intense first scene that the rest of the film must be action-packed, but it must be interesting. You want your audience to be curious, interested, and feel an emotion of some sort. You really want to give the audience a reason to stay. Build on the first scene rather than have them crash with boredom. You've pulled them in, now make them want to see what happens with the characters they just fell in love with. The characters must be relatable.
So, who are your characters? Maybe, you should really ask yourself, who is your audience? Who are your selling this film to? Who is your target market? That's a marketing concept that is imperative in the advertising industry and it should be a consideration when you write your film. Well, people want to see themselves on that screen. They want something or someone to relate to. Your audience should be inspired or encouraged by the characters and their actions.
who is your audience?

Who are your selling this film to?

Who is your target market? That's a marketing concept that is imperative
Your audience needs to see someone just like themselves deal with trauma or a real challenge and then succeed. They want to see similar struggles and they want to see how your character deals with the struggles. They want to see the character triumph. Think about Rocky. He was a guy struggling throughout the film, but in the end he not only won the fight, he won your heart. You want to make your audience fall in love with your character as they see similar issues. The relatability of Rocky went far and wide. Every human has struggles and most want to see a triumph with a character in a film.
For a memorable film your audience should see how your character recovered. How did your character move on from the tragedy? How did your character grow? Who helped them grow or move on? And was there someone or something that challenged their success throughout the film?
But how can you create relatable characters if you only have your own perspective? Do your research. Visit with people of other cultures or backgrounds. Ask people for their perspective, for their stories. Ask people about their daily lives, struggles, and tragedies. How did they overcome obstacles? Ask them who their favorite person is to help develop character relationships. And most importantly, draw from your own experience, relationships, and personal growth.
I've heard that "everyone has a story to tell." What is yours? I bet it is very interesting, exciting, or inspiring. And I bet someone else would relate and love to see it on the big screen. Start with a memory like I did and then make it memorable to your audience. But be sure to ask yourself who your audience is before you begin to write. Write it for them as you create your masterpiece.
I wish you the best of luck with your project. I hope this was an enjoyable and worthwhile read. Let me know how I can help. Reach out to me via LinkedIn, email, or phone.
Authors Bio: Karen Goeller was born in Montreal, Canada in 1966 and was raised in Brooklyn, NY. She is the daughter of two hard-working parents and she has one sister. Karen Goeller is a member of NY Women in Film & TV. She has had a variety of scripted and improv roles on film, TV, commercials, and industrial films. Karen is most often cast as a wife, lawyer, detective, FBI Agent, teacher, doctor, or reporter. Since 2018, Karen has been working on the crew side of the camera as a Script Supervisor, She said her "work as a script supervisor has helped her become a better actor." Most recently, Karen completed two short film scripts and one feature-length script. Her feature-length script Missy's Voice, has won awards in film festivals including Best Drama Script in Gothamite and Best Debut Script Writer in Red Dragon as well as a logline contest award. Besides working in the film industry, Karen is the author of 20 books, a CSCS, and a long-time gymnastics coach. She has given presentations to professional groups including the NSCA, USA Gymnastics, and the Chamber of Commerce. Karen also enjoys being cast according to any of her special abilities which include Precision Driving, Ballroom Dance, Swimming, Strength Coach (CSCS), Gymnastics Coach, and Fitness Trainer. According to Karen, "It's always fun to bring your real-life experience to the screen." Karen is very well-spoken and college-educated. In the late 1980's, Karen spent a long time reducing her Brooklyn accent during her time with the NYPD. Karen has studied physical therapy, health sciences, business, and law in college. She has a BA Degree and a year of law school. Karen Goeller has been interviewed on TV and radio countless times and has many short podcasts on the internet. Karen welcomes new ideas for roles and collaboration on projects.
Read Karen's bio and film credits on IMDB at www.imdb.me/karengoeller
Reach out to me via LinkedIn, email, or phone.
Karen Goeller
Member NYWIFT
Writer, Actor, Script Supervisor
908-278-3756
karen@karengoeller.com
www.LinkedIn.com/in/karengoeller