Karen Goeller
Your Characters are Speaking. Are You Listening?
So, how do you make several characters speak if you are only one person? Ask yourself what type of characters will make your story interesting. Who will drive your story? Are your characters educated, illiterate, or something in between? Are they young or old? Lifestyle, age, and geographical location will matter when you give your character lines. What type of accent, if any, will your characters have? Be sure the culture, accents, and lifestyle of most of your characters fit your scene locations. Putting a bunch of cowboys in a coffee shop as residents in Manhattan may be a bit unbelievable.
Your characters might not sound exactly like you. As a matter of fact, maybe none of them should sound like you. As you type, listen to your characters speak. Perform the telephone test. Pretend that you are speaking on the phone with your character. Would you correctly guess their age and background by hearing their voice? Do they fit the story or do they sound like you? Your goal is to make your character believable and your story flow. Keep in mind that your character is the one speaking in your film, not you.
your character is the one speaking

in your film, not you.
If you are anything like me and take pride in your writing, it is a challenge to relax the grammar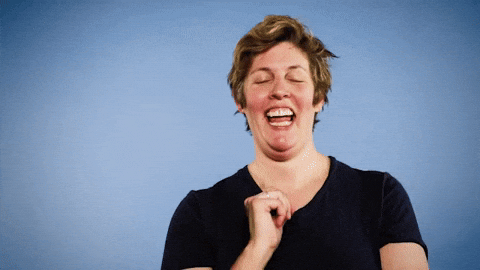 rules you've spent a lifetime using. But for script writing, it is more important to make the characters believable than it is to follow all grammar rules all of the time. (But, please do use your spellcheck.) In this world, many people do not follow perfect grammar rules as they speak. So, you cannot write character lines using perfect grammar rules. Your characters should be believable and represent their age and culture when they speak. I'm sorry to say, they should not represent your wisdom of grammar.
It was a real challenge for me to remember that my characters did not speak exactly the same way I write or speak. I found myself constantly adjusting the words, sentences, and mannerisms to fit my characters. I listened more carefully to people of different ages speak as I created my characters. And I used a thesaurus to find various words and phrases.
The process of relaxing grammar rules was a bit uncomfortable because I have spent a lifetime using them. (That's a big thanks to my mom and education.) I was forced to relax those rules as I crafted my story. You too may be pushed away from your comfort zone as you type.
When creating characters, please do your research so that you are able to match the culture,
mannerisms, accents, and words most often used. Listen and speak to those who are similar to the characters you are creating. You want your script to make sense, so it is truly imperative to match your characters to your location and time in history. Will a 4-year-old character from Texas speak or behave as if they are a 40-year-old college professor in NYC? It is very unlikely they would sound alike.
And it is crucial that you are consistent with your characters. Do not change their mannerisms or style of speaking throughout your script. That is, unless, they have a dual personality or are a cartoon character transforming into another character. Allowing your character to grow up or learn is one thing, but changing them completely could be a mistake in a drama script. Be consistent throughout the script.
Be consistent throughout the script.
We all know that it is a challenge to create unique and believable characters of varying ages. And you may choose to make your characters speak a little differently from each other. That is OK. They should have some similarities, but be sure to make them individuals in order to keep your story interesting. Be sure the culture, accents, and lifestyle of most of your characters are suitable with your scene locations. Putting a bunch of cowboys in a coffee shop as NYC residents may be a bit unbelievable.
So, if you listen to your characters speak now, your audience may be able to relate to them and enjoy your story later.
I wish you the best of luck with your project. I hope this was an enjoyable and worthwhile read. Let me know how I can help. Reach out to me via LinkedIn, email, or phone.
Authors Bio: Karen Goeller was born in Montreal, Canada in 1966 and was raised in Brooklyn, NY. She is the daughter of two hard-working parents and she has one sister. Karen Goeller is a member of NY Women in Film & TV. She has had a variety of scripted and improv roles on film, TV, commercials, and industrial films. Karen is most often cast as a wife, lawyer, detective, FBI Agent, teacher, doctor, or reporter. Since 2018, Karen has been working on the crew side of the camera as a Script Supervisor, She said her "work as a script supervisor has helped her become a better actor." Most recently, Karen completed two short film scripts and one feature-length script. Her feature-length script Missy's Voice, has won awards in film festivals including Best Drama Script in Gothamite and Best Debut Script Writer in Red Dragon as well as a logline contest award. Besides working in the film industry, Karen is the author of 20 books, a CSCS, and a long-time gymnastics coach. She has given presentations to professional groups including the NSCA, USA Gymnastics, and the Chamber of Commerce. Karen also enjoys being cast according to any of her special abilities which include Precision Driving, Ballroom Dance, Swimming, Strength Coach (CSCS), Gymnastics Coach, and Fitness Trainer. According to Karen, "It's always fun to bring your real-life experience to the screen." Karen is very well-spoken and college-educated. In the late 1980's, Karen spent a long time reducing her Brooklyn accent during her time with the NYPD. Karen has studied physical therapy, health sciences, business, and law in college. She has a BA Degree and a year of law school. Karen Goeller has been interviewed on TV and radio countless times and has many short podcasts on the internet. Karen welcomes new ideas for roles and collaboration on projects.
Read Karen's bio and film credits on IMDB at www.imdb.me/karengoeller
Reach out to me via LinkedIn, email, or phone.
Karen Goeller
Member NYWIFT
Writer, Actor, Script Supervisor
908-278-3756
karen@karengoeller.com
www.LinkedIn.com/in/karengoeller